welcome to Palisades Music lessons
by
Yuliyard Aesthetic Center
where everyone can learn
to play piano
(310)948-9889
ABOUT US
Welcome to the Yuliyard Aesthetic Center
and
The Barsky Music Studio!

We have been providing quality music education to the residents of Pacific Palisades, Mar Vista, Marina del Rey, Playa Vista and Culver City, California for nearly 30 years.

Count on well-educated, detail-oriented, energetic teachers with Russian background and Russian and US degrees in music. An exceptional individual approach is our standard.Owned by a mother-daughter team with nearly 90 years of collective experience, we have two locations for your convenience.
Our students learn how to read music, recognize musical symbols, styles and periods. While developing their repertoire, young musicians also learn how to concentrate, accomplish difficult tasks, develop coordination and good ear, ability to listen and manage their time.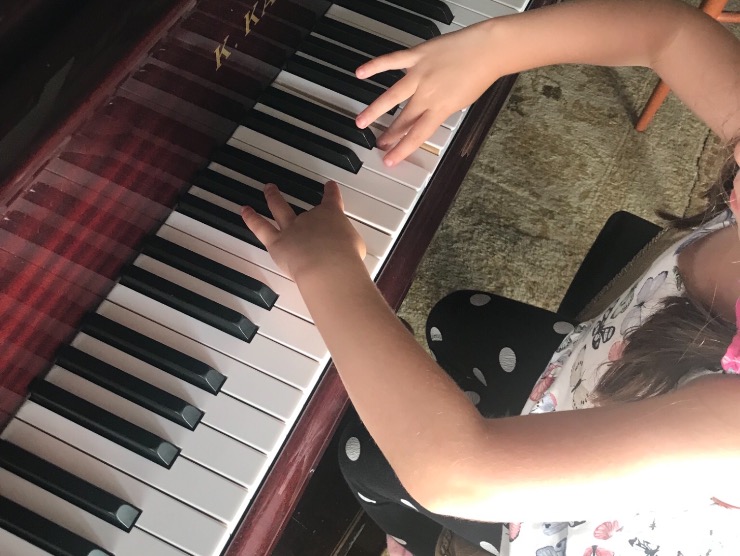 It is a studio policy to gage the needs, goals and abilities of each student. Each individual is given a very individual approach with the most suitable to his/her personality methods.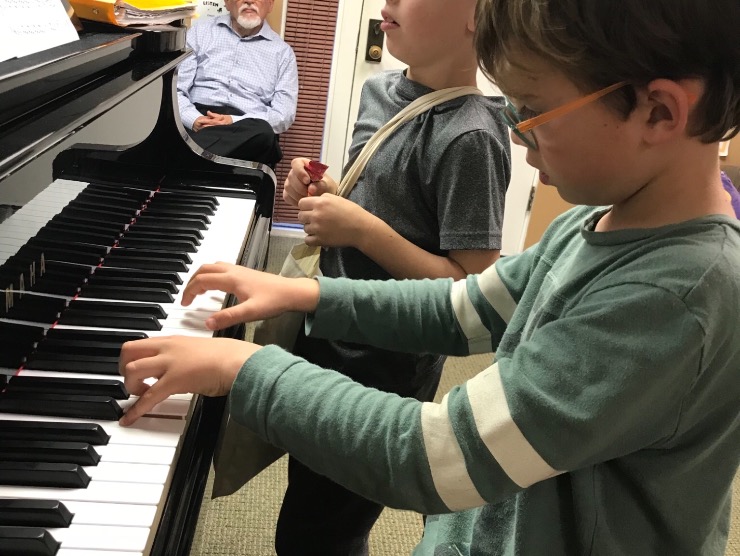 we subscribe to the belief of a team work with the whole family - learning how to play an instrument is a long road and navigating through all the road-side adventures takes an effort of all family members. One gets to learn how to read and interpret music written well over 300 years all the way to the contemporary pieces, be expressive and
fulfilled
.



All of our students play in multiple performances: from two to six per year within the studio and countless possibilities outside the studio

Our Center's mission is to provide students of all ages with the skills they need to enjoy and understand music and art for a lifetime. We are committed to providing our students with opportunities to perform at well organized, low pressure recitals and concerts. We offer our students an education at a level compatible with their further choice of a musical career. However we understand that most students do not plan to become professional musicians or artists and make sure that the study of music and art is approached according to the interest expressed. Highly trained professionals with a Russian background and American degrees are welcoming you to learn and build skills and memories that will last a lifetime.

we have small recitals every two months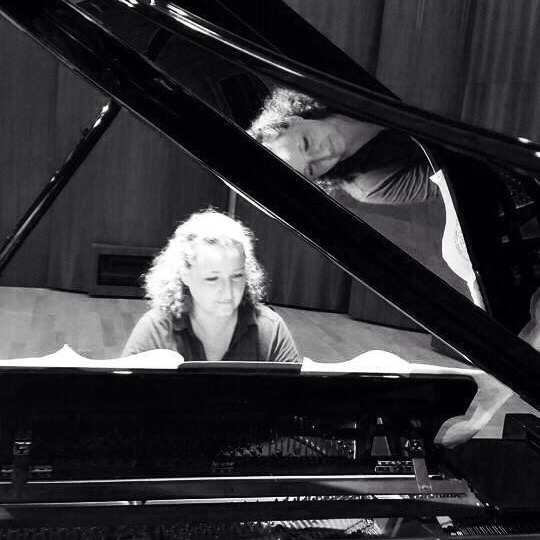 our teachers perform solo and with various chamber musicians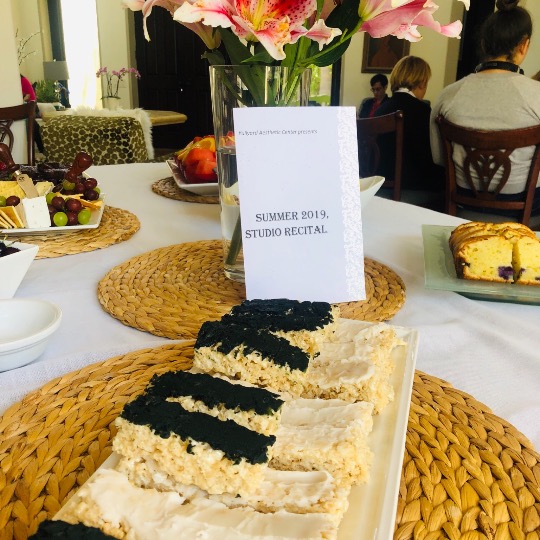 our parties are famous for their ingenuity and delectable deserts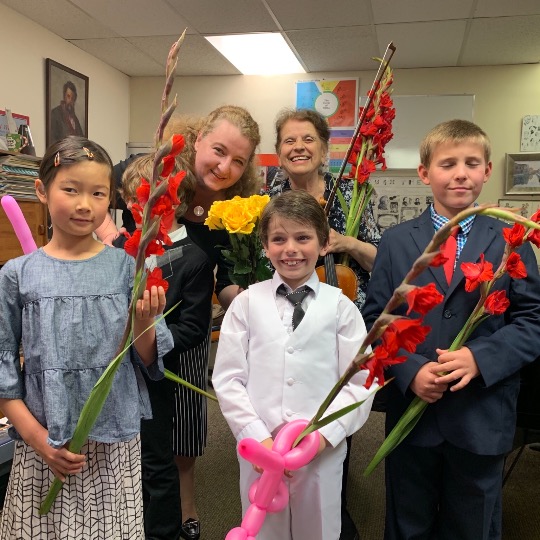 a good performance makes everyone happy!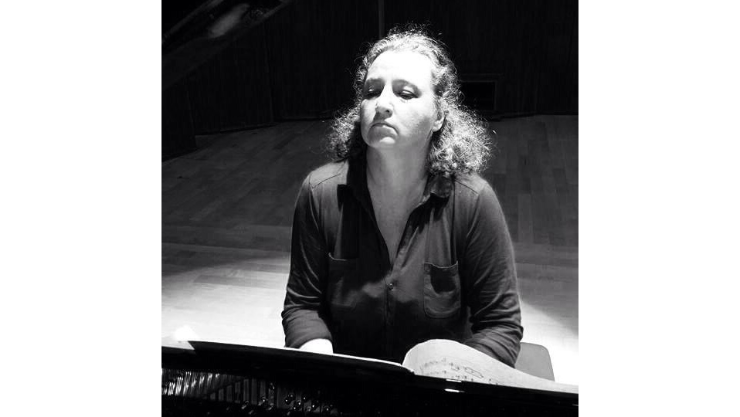 our Pacific Palisades teacher
Yuliya Barsky
Ms. Barsky holds MFA in piano performance from UCLA and two BA degrees: one from Irkutsk college of Arts (Russia) in piano pedagogy and accompaniment and another from UCLA in piano performance.
Yuliya is a firm believer in a well rounded aesthetic education, expecting her students to draw their inspiration from art, city explorations and concert attendance.
Our Playa Vista teacher
Sheva Barsky
Mrs. Sheva Barsky has a vast experience that includes her work as a teacher, conductor and an administrator on two continents. She holds a BA in music from Irkutsk college of arts, Russia.
She offers her students an old world style of discipline, personal love and care and decades worth of one-on-one collaboration.


Who should apply?
People choose to enroll to Yuliyard Aesthetic Center for a variety of reasons. First and foremost is the quality of education - one is guaranteed to receive the best possible, thorough instruction and as a result will be able to demonstrate it to him/herself and friends and family in a short period of time.
How to apply?
First, we recommend that you make an appointment for your first visit/trial lesson. Office hours are 2pm-9pm, Monday through Friday and 8am-5pm Saturday. Morning appointments are scheduled upon request.
We accept students age 3 and older. Please read our Policy and classes offered for more information.

Our policy

Once a student has been accepted for study, it's expected that practicing is part of the agreement. Parents should monitor this on a weekly basis and sign student practice records in Music Assignment Book. Remember: students GET to practice six days a week! Please rest one day of your choice, but not the lesson day. It is actually best to practice immediately following a lesson as that 50% of the knowledge acquired during a lesson is lost if this is not done.

Recommended practice time per day is 30 minutes for beginners with time increasing as student advances. Time required will be indicated on the weekly lesson assignment. The student is responsible for sufficient practice time and, of course, for practicing as instructed.

Home environment should provide a milieu which is conducive to student achievement. A satisfactory, playable instrument and parental encouragement in the organization of practice time are necessary tools of success for the student. Acoustic pianos are preferred for piano students, inquire with your private teacher about a rental/purchase of a piano, violin or a cello.

Discontinuing lessons

One month's notice is required for students discontinuing lessons for any reason. Once a student embarks on a school year of study, it's expected that he/she will complete it.

Parent-teacher conferences

Are strongly recommended at least twice a year. These should allow a hands-on experience monitoring student's progress, developing individually assigned lesson plans as well specifically focused attention for a semester time. Attendance of concerts (including the ones given by affiliated with Yuliyard Aesthetic Center's performances), music camp during vacation times are all necessary supplement to your children's understanding of music and musical development.


Each student is recommended to take group theory lessons. There is a variety of independent learning activities done with a group of piers: theory, rhythm training, ear training, learning about periods, styles/eras, composers, music history and notation.

Tuition reserves your exclusive lesson time. It is a payment for your course of music education. Tuition is non-refundable. What you do with your reserved time, is entirely up to you. Tuition does not include music books/supplies, recital and concert fees.

To reschedule your lesson

If you are sick and notify the studio 24 hours in advance your lesson time will be rescheduled. Do not expect a rescheduled lesson if the 24 hour r has not been followed.

1 Vacations require a two week notice and are not considered cancellations. It is the students' paid responsibility to use their reserved lesson time. Make-ups are solely at the discretion of the teacher.

2 It is the teacher's full responsibility to make-up for a lesson that was missed completely or partly by the teacher.

3 The Center reserves the right to dismiss a student midyear for lack of progress due to poor practice habits and attitude. Lesson time will not be used as a substitute for practice time. Prior to dismissal, parents will be notified. Ample time will be given to correct any problems, however. This is a part of the self-discipline of the music program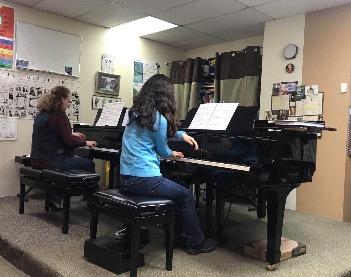 "More than merely a student's wish t play the piano, it is the teacher who must skillfully and artfully impart the technical know-how and reveal the wonder and mystery of music to her students. My 3 children (21, 20, 17) are a testimony of Yuliya's exceptional ability to have accomplished this over the many years of instruction with her; so that playing is now a 'habit' certain to stay with them their whole lives. I, too, studied under Yuliya and was amazed at the insights gained under her instruction. My family no longer living in the area, it will be a long search to find her equal. " Victoria Ouligian, June 12, 2019

" Under Yuliya's direction, music became an essential pat of how I express myself. By emphasizing technical exercises, theory and performance, I acquired the tools to be able to play pieces in my own style. I started by playing simple pieces, but over time I was able to play pieces by greats like Beethoven, Brahms, Chopin and Debussy. Yuliya requires you to work hard, but in the end it's worth it. I am so thankful that I had the opportunity to be taught by Yuliya, and I would highly recommend her studio to any person who wishes to grow musically through hard work and perseverance." Rebecca Ouligian, May 26th, 2019
"Let's just say I wow at parties. Seriously, though, Yuliya has an incredible gift for teaching. She is the go-to person for piano lessons in the Palisades and the Westside. Highly, highly recommend. I will say, though, that even the best teachers cant make up for lack of practice, so it's up to parents to enforce discipline at home. Please don't' try to make it just one more thing on the resume. Be intentional, put in the time, and accept criticism. If you do that, then Yuliya's teaching can be fully implemented and you will not regret it." Alex Oulgian, age 28, 9/2016

" There are many ways to play the same piece of music. Some ways are memorable, beautiful, and elegant. Other ways are less appealing. If there are 5 things you recognize in your pianism and musicianship that you wish to improve upon, Yuliya will recognize 15 more areas of further work, and heeding her suggestions will take your playing of the piano to new levels of excellence. Quite simply, Yuliya is an incredible musician and piano teacher and we in the LA area are very lucky to have her as a teacher of music to help us strive to the highest levels of excellence.", Avram, May 30th, 2014

"Yuliya is a very talented and creative teacher. She is an inspiration to students of whatever age. Yuliya is dedicated to helping her students and her student's families become musically literate on many, many levels. She is a treasure and an amazing resource." Tery Cohan Link, March 28th, 2015


"Yuliya is a fantastic piano teacher! I was her student for several years. Like other students have mentioned, I went from playing extremely basic piano pieces wit other piano teachers to advanced compositions by Ravel, Satie and Chopin (to name a few) with Yuliya. She taught me to show my emotion through the piano and it was truly therapeutic. Additionally, she supported me through all my musical endeavors, including attending band concerts and musicals. I cannot recommend Yuliya enough! She has the patience to teach one bar of music until it is mastered, but the teacher 's mentality to make sure that scales are learned, practice is done and the fingering is accurate. 7/5 stars if possible' . Elliott Ward-Bowen, age 25, 9/2016

"Yuliya and the superb level of classical piano training I received from her are two of the most cherished aspects of my childhood, and quite honestly of my life. She imbued in me the joy of music making, taught me discipline in a loving yet effective way, nourished an appreciation not just of the instrument but also of history and the arts generally, and reinforced various formal elements of classical composition that i still remember to this day, almost two decades later. I started with Yuliya when I was around 4 and a half, and by the time I was 6 i was gleefully playing Bach and Mozart. She tailors her method to her students, and truly and deeply cares about each one. Various external factors lead me to stop taking lessons when I was 10, but the day I "quit" I cried all day (and frankly some tears just welled even now writing this), in a part because I loved the piano, but mostly because I loved her, seeing her every week and learning something new and valuable and beautiful - and learning it very, very well. She, without a doubt, remains one of the best teachers I have ever had (this coming from an humanities doctoral student who has had some amazing instructors along the way.) She gave me an exceptional musical foundation that became an exceptional educational foundation more broadly, and for that I am incredibly grateful. I cannot recommend her highly enough." Alyssa Garcia, age 27 10/2018



My daughter studied piano with Yuliya for many years, and loved it. She learned c piano teacher!so much, not just about music and playing piano, but about life. AS a mom, it was so gratifying to see my young daughter experience the joy of reaping the benefits of hard work. Over the years, with Yuliya's boundless encouragement as a skilled and patient teacher, my daughter found that with practice, she first could eventually master the technical challenges of playing increasingly difficult pieces and then, infuse her playing with self-expression. It's impossible to quantify the self-esteem my daughter learned on Yuliya's piano bench; suffice it to say, she has taken Yuliya's invaluable lessons and now, as a successful college student, applied them to life." Peggy King Garcia, May 27th, 2019

I studied piano with Yuliya for 13 years before I left for graduate school, and I must say that a music education with her is one of the best gifts I've been given. As her student, I learned not only how to read and play each composition well, but also to understand the music at a deeper level and relate it to my own life experiences, thus forming a much more rich and rewarding interpretation. Yuliya's curriculum gives a balanced emphasis on theory, technique, and expressiveness, leading to a well-rounded music education. As a professional scientist, I am so grateful to have music as an outlet to de-stress and to express myself. Throughout my time as her student, I have also formed a personal relationship with Yuliya that I'll always treasure. Even though I now go to school on the east coast, we keep in touch through our frequent online correspondences, and I meet up with her regularly when I come home to visit family. Often times, during these trips we may even get to play a duet together, and it's an indescribably rewarding experience to enjoy and perform a beautiful composition together with someone who knows me and whom I know so well!
Iris Cong, October 25th, 2019

It is our purpose, with your help, to bring your child an education in instrumental music. In order for us to do this successfully, we must clearly understand our respective…
October 21, 2019
This year I celebrate my 30 year anniversary as a piano teacher. I have accumulated so much to say that ... world , beware! I do intend to say it! Meanwhile, a few words of…
October 15, 2019
CONTACT US
---
Feel free to text, call or come by to schedule a lesson!